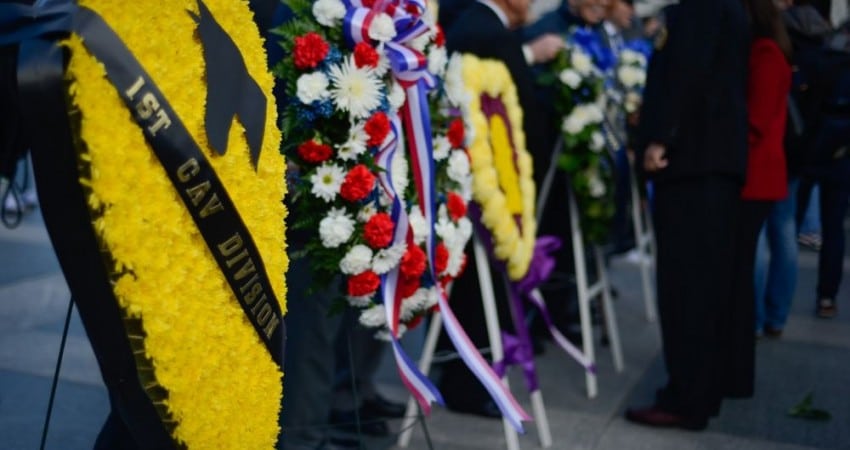 Activities
The William A. Richardson National Capitol Region Chapter in conjunction with the 1st Cavalry Division Association will sponsor a Hospitality Suite and small gift shop from 9-12 November and Veterans Day Dinner held on Monday, 11 November 2019. The event will be held at the Crowne Plaza Washington National Airport Hotel located at 1480 Crystal Drive in Arlington, Virginia. Reserve your rooms at the rate of $142 per night plus tax with free parking prior to 5 October 2019. Call 1-877-685-5593 and tell them you are with the 1st Cavalry Division or reserve your room on-line using the GROUP CODE: CDE.
Wreaths will be placed at the World War II, Korean War, and Vietnam Memorials as they are each year on Veterans Day, 11 November.  The ceremony conducted at the World War II Memorial begins at 0900, the ceremony at the Vietnam Memorial begins at 1300 hours, and the Korean War Memorial ceremony is at 1600. Join us in DC for Veterans Day.
To tour the U.S. Capitol, White House, and the Pentagon you must coordinate your visit in advance.